Training schedule
16 May - 19 May, 2022
Online, instructor-led / English
IN-COMPANY TRAINING PROGRAMS
Contact Giovanni Lanzani, if you want to know more about custom data & AI training for your teams. He'll be happy to help you!
Check out more
Data Science - medior
Experiments the Right Way
Have you ever wondered how Google chooses a color for its home page? How do they decide between two variations? In business, how can you know if changing something will improve it or not? The two-day A/B Testing and Experiments training will teach you everything you need to know to successfully run your own experiments.
Book a training before January 2021, you get a discount of 10%. Add the promotion code DATA10 at the booking page.
What you'll learn
What to do before running an experiment
How to split the population across your experiment
How to determine the right metric for your experiment
Experiment pitfalls and how to avoid them
How to run multiple experiments at the same time
How long to run an A/B test
Why stopping early is a bad idea
How to bootstrap to estimate uncertainties
The schedule
Day 1
Setting up experiments
How to determine the success of your experiment
Day 2
How to determine the minimum sample size
How to apply bootstrapping
Multi-armed bandit algorithms
A fun game to go hands-on with experimentation
learning journey
Data Science Learning Journey
meet your trainer
Rogier van der Geer
Data Charmer
Before joining GoDataDriven, Rogier obtained a PhD in particle physics. Rogier gained hands-on experience with handling enormous quantities of data and processing, or 'charming,' them into a manageable format before performing complicated analyses. After his PhD he exchanged physical science for data science at GoDataDriven, where he is now putting his skills to use on more business-driven problems. He likes applying data science to anything; be it his daily commute, improving his photography skills or the contents of his lunch box.
Clients include: Bakkersland, App Annie, Costa Cruises, ING, NPO, Ebay, KLM, and RoyalFlora Holland
Flexible delivery
The Right Format For Your Preferred Learning Style
In-Classroom & In-Company Training
Online, Instructor-Led Training
Hybrid and Blended Learning

Structured, to-the-point, good combination of theory and practical examples, very knowledgeable trainer who can explain concepts very well

It was a hands-on and tangible course. We could apply what we learned in a matter of minutes. The trainer did a great job of answering ad-hoc questions that complemented the material. We appreciated the fact that we could apply what we were taught directly to our company.
Technical Leader & Software Architect
I liked every aspect of this training and would like to thank the trainers. They did an excellent job of explaining how to use Spark for data science. This is the fourth GoDataDriven training I've followed. All were great, but this was the best one so far.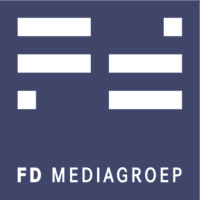 Climbing a steep Python and Machine Learning curve in three days. This would have taken me months on my own.