Own the workflow!
This two-day training program is packed with all the ins and outs to learn and improve your dbt (data building tool) skills.
With this open-source piece of magic, you will be able to transform data in warehouses with simple statements. Modelling strategies, automated testing, performance optimization will be in your toolkit afterwards.
Including verified dbt Learn Certificate!
What you'll learn
Build models to shape your data from raw data to transformed data
Configure and run tests on your data to meet your expectations
Write, generate, and view documentation while you develop
Deploy your dbt Project to run on a schedule with dbt Cloud
Leverage Jinja and Macros to write DRY code
Learn about how dbt interacts with Data Warehouse and BI Tools
The schedule
Day One: Foundations
Learn about the role of an analytics engineer
Distributed dbt Learn norms
Fundamentals of dbt and Project Design
Learn how to test your transformations and source data
Document your transformations to improve collaboration
Deploy your dbt projects
Day Two: Applications
Polishing your dbt project
Using Jinja within dbt
How to use packages and projects
When and where to use dbt Materializations
What incremental Models are and where we can use them
An overview of the different data warehouses
Techniques of the trade
learning journey
Data Engineering Learning Journey
meet your trainer
Lucy Sheppard
Data Spirit Guide
Lucy is a fully qualified teacher with four years experience at a UK bank, building models to generate customer risk profiles. She has always had a passion for learning and teaching so when she got to combine this with her skills in data by becoming a data science trainer she felt extremely lucky. Lucy endeavours to continually produce and deliver high quality training to share knowledge and support the next iteration of data scientists.
Flexible delivery
The Right Format For Your Preferred Learning Style
In-Classroom & In-Company Training
Online, Instructor-Led Training
Hybrid and Blended Learning

Structured, to-the-point, good combination of theory and practical examples, very knowledgeable trainer who can explain concepts very well

It was a hands-on and tangible course. We could apply what we learned in a matter of minutes. The trainer did a great job of answering ad-hoc questions that complemented the material. We appreciated the fact that we could apply what we were taught directly to our company.
Technical Leader & Software Architect
I liked every aspect of this training and would like to thank the trainers. They did an excellent job of explaining how to use Spark for data science. This is the fourth GoDataDriven training I've followed. All were great, but this was the best one so far.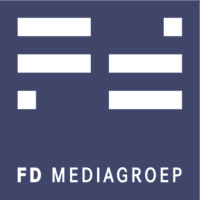 Climbing a steep Python and Machine Learning curve in three days. This would have taken me months on my own.