Training schedule
8 Nov - 9 Nov, 2021
Online, instructor-led / English
20 Jan - 21 Jan, 2022
Online, instructor-led / English
10 Mar - 11 Mar, 2022
Amsterdam / English
12 May - 13 May, 2022
Online, instructor-led / English
4 Jul - 5 Jul, 2022
Amsterdam / English
IN-COMPANY TRAINING PROGRAMS
Contact Giovanni Lanzani, if you want to know more about custom data & AI training for your teams. He'll be happy to help you!
Check out more
Data Science - Junior
Python, THE programming language for Data Analysts!
Do you want to boost your career by learning THE programming language, Python, for Data Analysis? Do you find it hard to learn from scratch without guidance and would like experienced trainers that lead you along the journey? Join the course to gain experience with using Python for data analysis, and leave empowered to start boosting your career by applying this new skill!
What you'll learn
Python for Data Analysts Training
The benefits of using Python for data analysis and beyond
Python built-in data types
How to write functions
About pandas, with an in-depth look at indices, series, and dataframes
How to wrangle and visualise your data with pandas
The schedule
Python Essentials
The program consists of both theory and hands-on exercises.
Hello World in Python
How to run Python scripts
How to work with the Jupyter environment
Variables, Functions, and Objects
Introduction to Python functions and keyword arguments
Getting Help
Lists, Sets, Dictionaries, Tuples
Introduction to Python comprehensions
Pandas
Basic operations
Indices
Group-by operations
Pipelines in Pandas
Getting data from databases
Visualise your data using pandas
learning journey
Data Science Learning Journey
_ SKILL ASSESSMENT: PYTHON FOR DATA SCIENCE
Discover your knowledge level of Python for Data Science
Apply for a GoDataDriven Academy Scholarship
We believe that our courses empower people to be more effective with data and tech so they can better help colleagues and delight customers. Attending one of our training is also a great way to expand your network, increase your employability, and to command bigger salaries. If you already have a well-paying job, our prices are really affordable. Not everyone is so lucky though. So if you wish to attend one of our most popular courses, but require financial support, we'd love to hear from you.
Apply for the Scholarship
meet your trainer
Lucy Sheppard
Data Spirit Guide
Lucy is a fully qualified teacher with four years experience at a UK bank, building models to generate customer risk profiles. She has always had a passion for learning and teaching so when she got to combine this with her skills in data by becoming a data science trainer she felt extremely lucky. Lucy endeavours to continually produce and deliver high quality training to share knowledge and support the next iteration of data scientists.
Flexible delivery
The Right Format For Your Preferred Learning Style
In-Classroom & In-Company Training
Online, Instructor-Led Training
Hybrid and Blended Learning

Structured, to-the-point, good combination of theory and practical examples, very knowledgeable trainer who can explain concepts very well

It was a hands-on and tangible course. We could apply what we learned in a matter of minutes. The trainer did a great job of answering ad-hoc questions that complemented the material. We appreciated the fact that we could apply what we were taught directly to our company.
Technical Leader & Software Architect
I liked every aspect of this training and would like to thank the trainers. They did an excellent job of explaining how to use Spark for data science. This is the fourth GoDataDriven training I've followed. All were great, but this was the best one so far.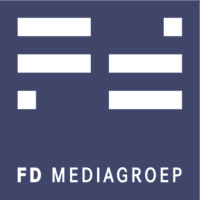 Climbing a steep Python and Machine Learning curve in three days. This would have taken me months on my own.