Training schedule
5 Apr - 6 Apr, 2022
Online / English
IN-COMPANY TRAINING PROGRAMS
Contact Giovanni Lanzani, if you want to know more about custom data & AI training for your teams. He'll be happy to help you!
Check out more
The Power of Storytelling
Do you often get asked to tell a story or answer a question with your data? Do you often find it hard to make compelling visuals to really give impact or drive decision making? Does your audience often leave without understanding the key points from your analysis? Come to this courses to learn how to create compelling data visualisations that inform and drive action.
What you'll learn
Storytelling with Data
How to use key plotting libraries in Python such as matplotlib, seaborn and altair
The best practices when it comes to data visualisation
How to identify and include key information to get the right message across
The difference between functional graphs, opinions and data storytelling
The schedule
2-day
The program consists of both theory and hands-on exercises.
What is data storytelling
Why is data storytelling an important skill today?
Python for visualisation
How to use Python libraries matplotlib, seaborn and altair
How to make simple visualisations
How to add to your visualisations to share more information
The benefits of different plotting libraries and when to use each one
Visualisation best practices
Choosing the right graph for your use case
Information design best practices
Labelling visualisations for impact
Impactful colour palettes
Apply storytelling to your graph
How to use meaningful narratives
Objective vs Subjective graphs
How to make neutral graphs
The difference between storytelling and opinion
learning journey
Data Science Learning Journey
meet your trainer
Lucy Sheppard
Data Spirit Guide
Lucy is a fully qualified teacher with four years experience at a UK bank, building models to generate customer risk profiles. She has always had a passion for learning and teaching so when she got to combine this with her skills in data by becoming a data science trainer she felt extremely lucky. Lucy endeavours to continually produce and deliver high quality training to share knowledge and support the next iteration of data scientists.
Flexible delivery
The Right Format For Your Preferred Learning Style
In-Classroom & In-Company Training
Online, Instructor-Led Training
Hybrid and Blended Learning

Structured, to-the-point, good combination of theory and practical examples, very knowledgeable trainer who can explain concepts very well

It was a hands-on and tangible course. We could apply what we learned in a matter of minutes. The trainer did a great job of answering ad-hoc questions that complemented the material. We appreciated the fact that we could apply what we were taught directly to our company.
Technical Leader & Software Architect
I liked every aspect of this training and would like to thank the trainers. They did an excellent job of explaining how to use Spark for data science. This is the fourth GoDataDriven training I've followed. All were great, but this was the best one so far.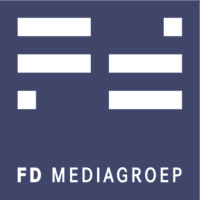 Climbing a steep Python and Machine Learning curve in three days. This would have taken me months on my own.